Frequently Asked Questions
Parent Portal
How do I sign up for a parent account?
---
The process is simple. Here's a video that walks you through the process.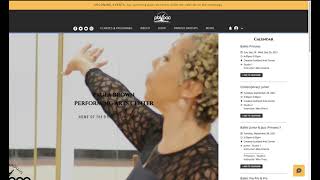 ---
Why do I need a parent portal account?
---
Having a parent portal account is essential. PBPAC's transition to a digital system help us:
reduce our carbon footprint
cut down on unnecessary face-to-face contact in response to covid-19.
With your parent portal account, you can:
Register your dancer for classes or privates.
Complete a health form for your dancer.
Update your family information (names, address, dancer's age, contact).
Find important and helpful printable documents.
View your dancer's past and upcoming bookings and schedule.
Access Zoom links if you opted for virtual classes.
Update your payment information
Connect with other parents.
Share photos and videos of practices and events.
---
---
Groups
What are parent groups?
---
Organized by division, parent groups are dedicated spaces for parents, dancers, instructors, and PBPAC admin to share information specific to each level. The groups are similar to listservs but feature Facebook-like capabilities. Here's a virtual tour of a group:
---
Do I need to join a parent group?
---
If you currently have a dancer registered for classes, the admin will automatically add you to a parent group page. If your page is private, the admin will send you an invite via email. You can also add yourself to a group by clicking the "Join" button for a group listed on the Parent Group page.
---
---
Tuition, Payments, & Promo Codes
How do I sign up for a tuition plan for the dance season?
---
To select a tuition plan, you must have a parent portal account. (Need help setting up an account? Check out the Parent Portal section of the FAQ.) Here's a video that demonstrates how to reach available tuition plans AFTER you've logged into your parent portal account: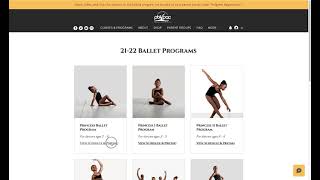 ---
How do I enter a promo code to save money at checkout?
---
After you select the "Checkout" option, you will be directed to the payment page. On the payment page, there's an option to enter a promo code before submitting your payment. Enter the code in the box to apply the deal BEFORE you complete your transaction. Here's a visual:
---
Once I select a tuition option and pay, do I have to book classes for the season?
---
No. Once you've paid your dancer's registration and selected a tuition plan, the admin will add your student to classes every month for the entire season.
---
When will I get an invoice to pay my monthly tuition?
---
The current system auto-drafts your tuition plan payments based on the information you provided when you complete the initial setup of your plan. The only invoice you will receive is a monthly statement AFTER each successful payment.
---
When will my next tuition payment be deducted from my account?
---
Tuition plan payment dates are based on the date you completed your initial payment plan set up or when you selected your payment plan to start. Log in to your parent account and select "Tuition Plan" from the parent account navigation tab to see your specific payment plan details. All of your payment plan information is listed in this tab of your account.
---
---
Schedules
I've already registered. Where can I find my dancer's class schedule?
---
Class schedules are located in a few places on the website. Daily schedule posted on the Homepage:
Individual dancer's schedule in your Parent Portal account:
Downloadable/Printable Schedule in Parent Groups:
Downloadable/ Printable Schedule in your Parent Portal account:
---
I haven't registered. Where can I find the schedule for a division?
---
If you haven't registered yet, you can find course schedules and pricing for each level by clicking here. To view the schedule for a division, click to see the division's schedule and pricing. Example:
---
---
Forms
Where are the student health forms?
---
To complete a health form, you must be logged in to your parent portal account. The health form is accessible from the portal menu. Click the tab "Student Health Form" to complete the form.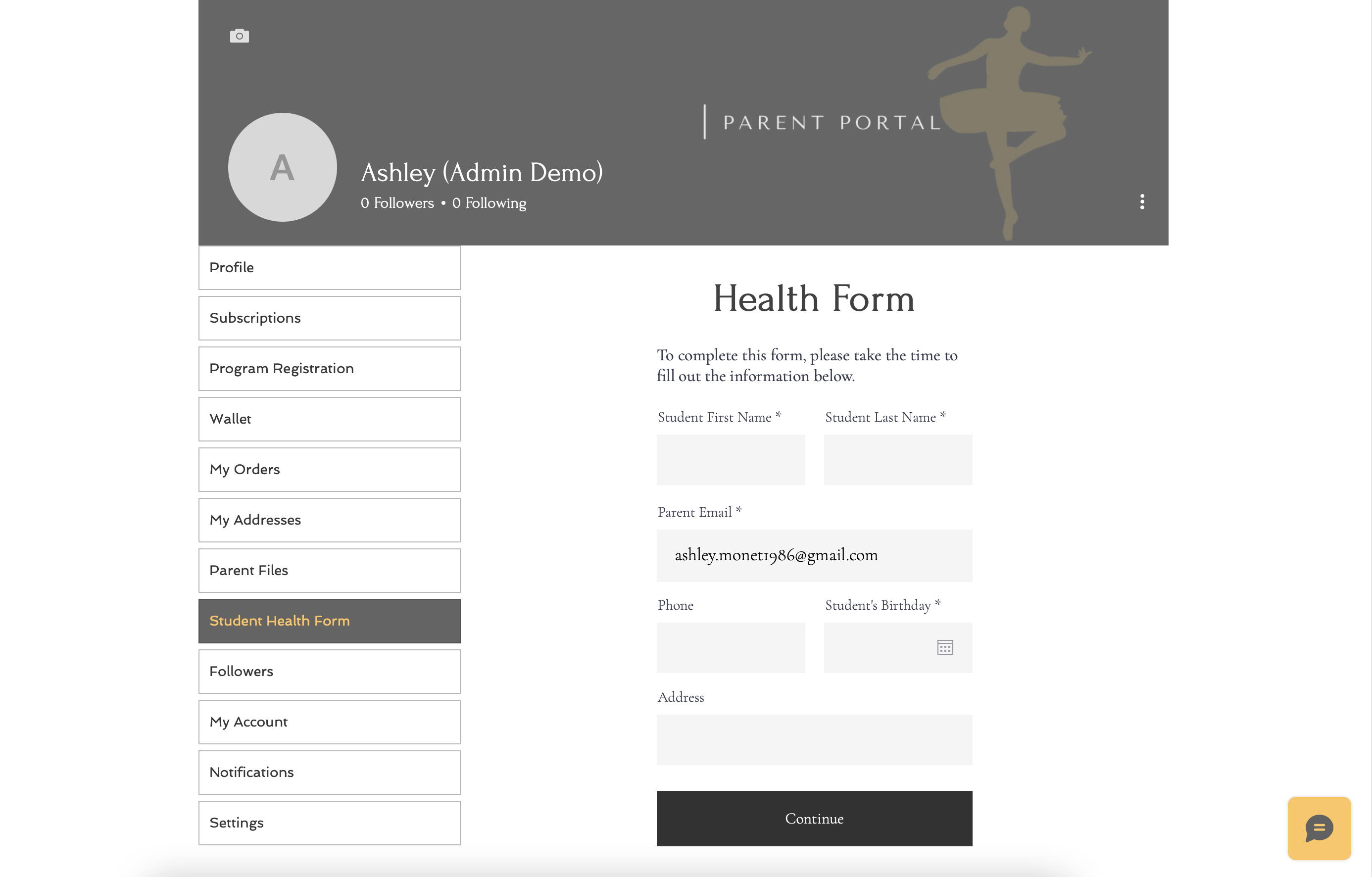 ---
---
General
---
Virtual & Hybrid Classes
How do I find the link if I registered for a class and want to use the virtual option?
---
To access class Zoom links for virtual and hybrid courses:
Log in to your parent portal account.

Find and click the "Program Registration" tab in the parent portal menu.

You will see a list of any upcoming and past classes. Once you locate the upcoming course your dancer will attend virtually, click the arrow to expand the session info.

The Zoom link will appear in the expanded info section.

Click "Join Class via Zoom" to enter the session.
Here's a video that walks you through the process outlined above: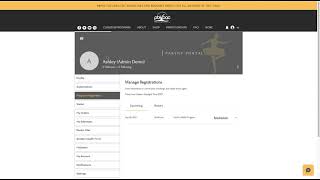 ---
---